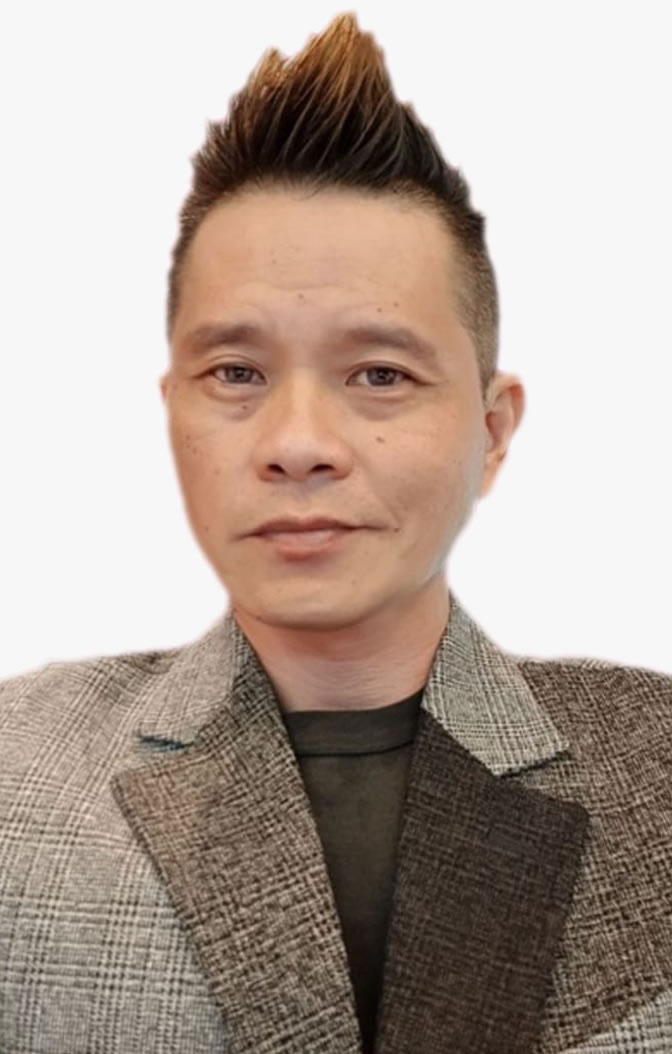 Do you agree that life would be boring without fun & entertainment?

Can you imagine a life without laughter and colour?

Well, this is my life.


I appreciate my life so much in entertaining people that I decided to be up-close and personal to the people around me. That was the very reason I founded A Lucas Events in 2003, and it is still the same reason that kept it alive till today. Before venturing on, I was just a freelance Emcee for over 12 years since 1990 and realizing that I could, and should, contribute more to the society.


Why get so up-close with the people around me? Well, I was brought up in the orphanage, I've decided to create a colourful or meaningful life for others by entertaining people around me even as a kid. Life is really unpredictable and I truly enjoy sharing and putting a smile on everyone's face around me.


Life can be tough and smooth at times but it's the tough parts that show how you can climb back up from a fall.


I've seen many UPS & DOWNS in my life, so did A Lucas Events.


WE NEVER GIVE UP. Even with the global epidemic SARS crisis in 2003 A Lucas Events was founded; only to carry on the fight during the global market crisis, the bird flu crisis, the Lehman Brothers global downturn in 2008 and even the biggest historical pandemic; Covid-19 have never brought us down. Instead, we braved on and inject creation and adaptation that let us learn how to involve, evolve and revolve in life in full wholesome balance. To us, it's a whole new reset button for us to rethink and relearn.


Being an actor, entertainer or show host was never enough for me, as we face everyday challenges and meeting people from all walks of lives. We learn through thoughts, trends, creativities, styles and everything that kept me motivated and going full stride to push what we can achieve in A Lucas Events.


I always believe that starting a relationship is easy but maintaining one is not; the same principle applies to our businesses today.


Indeed, as the Founder of A Lucas Events; I'm no one without our awesome clients. On behalf of A Lucas Events, we are truly very grateful, honoured, blessed and overwhelmed to have our clients who believed in us, making us their preferred choice for event planning and showed us their continuous support over all these years.


Our services to our clients are always of the highest dedication and top quality in terms of programming, artistes, synopsis, planning, etc, because we always believe in giving our clients nothing but the BEST.


We, in A Lucas Events,promise to only strive harder for our clients in the future to come. We will offer nothing but utmost positive ongoing attitude in all aspects of our consultancy, creativity and thus making your events the most successful and talked about in town.


As we have been in showbiz for the past 20 years, we will move forward from this pandemic and for the next 10 years, we will be even more Lively, Unique, Creative, Adaptable, Safe Events Management for all our customers. We must learn what we have gone through and achieve greater heights as we GLOW while we GROW. In addition, A Lucas Events will be the 1st to train new breed of talents and corporate individuals to be able to do stage and product presentations as a LIFETIME skill. As for events management, we will moved on to a new state of art technology for possible events to WOW our customers in their events.


Everything is IMPOSSIBLE if you THINK it's HARD; Everything can be done with the RIGHT ATTITUDE.


So let's move on together for better years.


Maguire Jian
Founder, Director of A Lucas Events